A new report on Semiconductor Memory market that provides a comprehensive review of this industry with respect to the driving forces influencing the market size. Comprising the current and future trends defining the dynamics of this industry vertical, this report also incorporates the regional landscape of Semiconductor Memory market in tandem with its competitive terrain.
The key memory elements are nothing but semiconductor devices storing code as well as information permanently. The semiconductor memory could be accessed directly by the microprocessor.
The access time of the data that is present in the primary memory should be compatible with the operating time of the microprocessor. Consequently, semiconductor devices are preferred as primary memory. Semiconductor memory is prominently used in electronics assembly which utilizes computer processing technology. It is one of the most essential electronics components required for any PCB assembly that is computer based.
Request Sample Copy of this Report @ https://www.theresearchprocess.com/request-sample/7705
Semiconductor memory market is projected to record a substantial growth rate over the coming years owing to the ongoing technological advancements and innovations in the field. Semiconductor memory is the primary element of a microcomputer-based system and is utilized to store data and programs.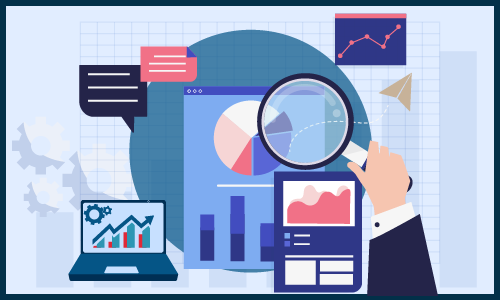 Request Sample Copy of this Report @ https://www.theresearchprocess.com/request-sample/7705
With time the usage of semiconductor memory has increased, and the size has increased since the need for bigger and bigger storage spaces is needed. Rising needs for semiconductor-based memory have further led to new memory types and technologies being introduced while bring forth further developments in existing technologies and types.
The semiconductor memory market is bifurcated in terms of type, application, and regional landscape.
Today, memory cards are one of the most commonplace items for storing data temporarily right from flash memory cards that are used for moving files, to that semiconductor memory cards that are used in mobile phones and cameras.
Based on type, the market is divided into ROM and RAM. RAM is further bifurcated into SRAM, MRAM, DRAM, and SDRAM. Among these, the SDRAM segment is growing with a CAGR of 19%, due to rising demand from computing technologies and microprocessor-based systems. Synchronous DRAM is a form of semiconductor memory that can run at a faster speed than conventional DRAM.
It is synchronized to the clock of the processor and can keep nearly two sets of memory addresses open concurrently. By transferring data consecutively from one set of addresses to the other, SDRAM slashes down on the delays linked with non-synchronous RAM, that must close one address bank before opening the next.
Major Highlights from Table of contents are listed below for quick lookup into Semiconductor Memory Market report
Chapter 1. Competitive Landscape
Company market share
Semiconductor Memory Market Competitive analysis of key market players
Competitive analysis of other prominent vendors
Chapter 2. Company Profiles
Business Overview
Financial Data
Product portfolio
Strategic Outlook
SWOT Analysis
Chapter 3. Methodology & Scope
Methodology
Initial data exploration
Semiconductor Memory Market Statistical model and forecast
Industry insights and validation
Semiconductor Memory Market Scope
Definition
Methodology and forecast parameters
Data Sources
Chapter 4. Executive Summary
Semiconductor Memory industry 360º synopsis - 2025
Semiconductor Memory Business trends
Region trends
Chapter 5. Semiconductor Memory industry Insights
Semiconductor Memory Industry segmentation
Industry landscape 2025
Industry Pitfalls and Challenges
Threat of new entrants
Threat of substitutes
Semiconductor Memory Market Growth potential analysis
Request Customization on This Report @ https://www.theresearchprocess.com/request-for-customization/7705