A detailed overview of Ozone Generator market with respect to the pivotal drivers influencing the revenue graph of this business sphere. The current trends of Ozone Generator market in conjunction with the geographical landscape, demand spectrum, remuneration scale, and growth graph of this vertical have also been included in this report.
Ozone generators are found across a wide range of industries for a variety of applications, with most applications linked with water treatment or air treatment. The ozone generator market is segmented based on technology, application, end-use, capacity, and regional landscape.
With respect to technology, the market is classified into cold plasma, ultraviolet, electrolytic, and corona discharge. It is observed that rising demand for fresh drinking water, brought on account of the growing urbanization trend would enhance the electrolytic ozone generator market growth.
Request Sample Copy of this Report @ https://www.theresearchprocess.com/request-sample/7696
Ozone generator market is projected to chalk out a highly remunerative growth graph over the forthcoming timeframe owing to the wide usage of the product in food processing, air treatment, and aquaculture among others. Ozone generators produce ozone by adding energy to oxygen-based molecules, that trigger the oxygen atoms to decouple and temporarily recombine with other O2 molecules, thereby creating ozone. This particular process arises in nature by two ways namely Sun (UV light) or lightning (Corona Discharge).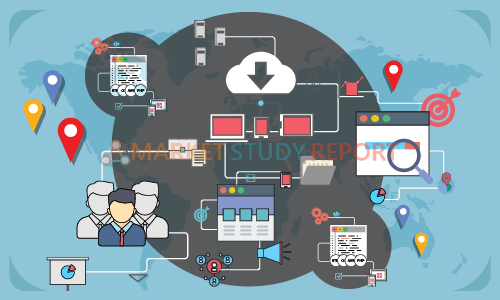 Request Sample Copy of this Report @ https://www.theresearchprocess.com/request-sample/7696
Additionally, ozone generators are also used in wide range of air treatment applications. By using oxidation and ozone one could efficiently eliminate or remove odors, fat, contaminants as well as many other substances. Ozone air treatment is also used for garbage rooms, grease traps, odor control, air disinfection, kitchen exhaust, and VOC treatment.
Meanwhile, the others applications segment includes pulp bleaching, organic synthesis, food processing, aquaculture & fish farming, and produce storage facilities as well. Talking of pulp bleaching segment, ozone bleaching is a commercialized process in pulp bleaching technology and is considered as one of the key technologies to consider for TCF (total chlorine free) or ECF (elemental chlorine free) pulp production.
Based on application, the market is bifurcated into water treatment, air treatment, laboratory & medical equipment, and others. Increasing focus toward improving urban indoor air quality is expected to drive the ozone generator demand for air treatment.
Ozone has been used in aquaculture and fish farms since it has a rapid reaction rate and produces few harmful reaction by-products in freshwater. Ozone based solutions could also provide instrumentation that monitors main parameters like ammonia, temperature, pH, water flow and dissolved oxygen.
Based on capacity, the market is divided into ? 5 gm/hr, 5 gm/hr - 100 gm/hr, 100 gm/hr - 1 kg/hr, 1 kg/hr - 5 kg/hr, and > 5 kg/hr. Among these, growing focus toward air purification across residential & commercial establishments will drive the demand for 5gm/hr - 100 gm/hr ozone generators.
Major Highlights from Table of contents are listed below for quick lookup into Ozone Generator Market report
Chapter 1. Competitive Landscape
Company market share
Ozone Generator Market Competitive analysis of key market players
Competitive analysis of other prominent vendors
Chapter 2. Company Profiles
Business Overview
Financial Data
Product portfolio
Strategic Outlook
SWOT Analysis
Chapter 3. Methodology & Scope
Methodology
Initial data exploration
Ozone Generator Market Statistical model and forecast
Industry insights and validation
Ozone Generator Market Scope
Definition
Methodology and forecast parameters
Data Sources
Chapter 4. Executive Summary
Ozone Generator industry 360º synopsis - 2025
Ozone Generator Business trends
Region trends
Chapter 5. Ozone Generator industry Insights
Ozone Generator Industry segmentation
Industry landscape 2025
Industry Pitfalls and Challenges
Threat of new entrants
Threat of substitutes
Ozone Generator Market Growth potential analysis
Request Customization on This Report @ https://www.theresearchprocess.com/request-for-customization/7696