New research report on Magnetometer market, which is a detailed analysis of this business space inclusive of the trends, competitive landscape, and the market size. Encompassing one or more parameters among product analysis, application potential, and the regional growth landscape, Magnetometer market also includes an in-depth study of the industry's competitive scenario.
Some out-of-the-box magnetometer applications include geographical surveys and space explorations, for detecting geological structures and evaluating pipelines to detect corrosion in underground arrangements. In the years to come, the expansive use of magnetometers in several domains like aviation, defense, and military will overtly propel industry growth.
A host of technological advancements in magnetometer devices that augment their features are expected to act as a trigger for the growth of this market. Magnetometers powered by built-in GPS, that provide integrated and flawless location tracking, are profoundly gaining popularity. Another growth on-setter would be the magnetometer?s ability to adequately address geophysical problems.
Request Sample Copy of this Report @ https://www.theresearchprocess.com/request-sample/7679
Endowed with a widespread application landscape, magnetometer market has been traversing alongside an extremely lucrative growth path since the last few years. Seamless enhancement in magnetometer market size is attributed to the budding application of these instruments in archaeological sites for finding buried or submerged objects. In addition, they are used in several applications such as spotting depressed ships, mineral deposits, and submarines.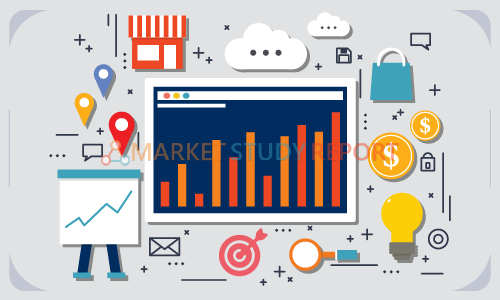 Request Sample Copy of this Report @ https://www.theresearchprocess.com/request-sample/7679
An array of design challenges encumber the magnetometer market growth, including optimization of noise, linearity, sensitivity, dynamic range, and hysteresis. Minor deviation in the sensor readings can accrue losses in applications that are meant to detect natural hazards and calamities. The challenges encountered by the designers in building magnetometers appropriate for expanding the application spectrum of these devices may slightly hinder the magnetometer market growth.
Vector magnetometers that have an edge over scalar magnetometers will experience a hike in market demand accredited to commendable measurement precision, However, the adoption of scalar magnetometers in volcanology applications will also add an extra push to the market growth.
The escalation in smartphone usage is a vital driving force for magnetometer market, owing to the popularity of applications such as maps and augmented reality. The furor of miniaturization has indeed enhanced the product utility in smartphones, thereby impelling the magnetometer market growth.
The magnetometer market share would witness a massive upsurge in the ensuing years escorted by an increase in demand for three-dimensional magnetometers. Driven by the fact that these devices have a cost-effective design, low current consumption, and more precise & robust design, they are extensively used across diverse applications. Despite being a potentially newfangled technology 3D nanomagnetism is utilized in several aspects in biomedicine, data storage, and sensing.
The universally bourgeoning energy sector will add momentum to the magnetometer market growth, as these products can be used in the exploration of mineral, coal, oil, and gas. Several oil and natural gas survey organizations use magnetometer devices for finding the exact location of the resources. The ever-rising deployment of these devices for mineral exploration will promote the growth of magnetometer market. Also, the high sensitivity magnetometers that enable fast mineral detection will gradually gain ground.
Major Highlights from Table of contents are listed below for quick lookup into Magnetometer Market report
Chapter 1. Competitive Landscape
Company market share
Magnetometer Market Competitive analysis of key market players
Competitive analysis of other prominent vendors
Chapter 2. Company Profiles
Business Overview
Financial Data
Product portfolio
Strategic Outlook
SWOT Analysis
Chapter 3. Methodology & Scope
Methodology
Initial data exploration
Magnetometer Market Statistical model and forecast
Industry insights and validation
Magnetometer Market Scope
Definition
Methodology and forecast parameters
Data Sources
Chapter 4. Executive Summary
Magnetometer industry 360º synopsis - 2025
Magnetometer Business trends
Region trends
Chapter 5. Magnetometer industry Insights
Magnetometer Industry segmentation
Industry landscape 2025
Industry Pitfalls and Challenges
Threat of new entrants
Threat of substitutes
Magnetometer Market Growth potential analysis
Request Customization on This Report @ https://www.theresearchprocess.com/request-for-customization/7679