A detailed overview of Hafnium market with respect to the pivotal drivers influencing the revenue graph of this business sphere. The current trends of Hafnium market in conjunction with the geographical landscape, demand spectrum, remuneration scale, and growth graph of this vertical have also been included in this report.
Hafnium is impervious to concentrated alkalis, oxidation, and encompasses unique chemical properties. It can alloy with various metals such as iron, tantalum, titanium, and niobium. Addition of this product improves shielding scale adherence in nickel alloys. Noteworthy corrosion resistance and mechanical characteristics of the product would make its use relevant in extreme situations, across pressured water reactors. Additionally, attributed to heat resistance & affinity to oxygen and nitrogen, the product would suffice as a nitrogen and oxygen scavenger in incandescent and gas-filled lamps in the impending future. Hafnium would also observe high demand from plasma cutting applications because of its ability to shun electrons in the air. In 2017, utilization of the product was prominent in high-temperature nickel-based alloys pertaining to industrial gas turbine blades. Hafnium has also demonstrated its worth in the Pentium processors by Intel, on account of its temperature resistance characteristics. Nonetheless, the insufficiency of hafnium, complex and expensive separation methods would make it a rare product in the future.
In terms of forms, the market can be divided into foils, cubes, bars, rods, and others like sponge, powder, disc, strip, wires, pellets, etc. Hafnium is widely deployed across nuclear power generation, high-temperature turbines, plasma cutting inserts, microelectronics & communication, aerospace applications, and others including automotive, plastics manufacturing, etc. Several businesses are likely to place extensive demand for the product in the years to come. For example, it can act as a thermoelectric substance for converting heat to electricity in automobiles, and radiative cooling agent for replacing air conditioning. In the coming years, hafnium oxide nanoparticles would gain recognition in oncology for destructing cancer cells as well.
Request Sample Copy of this Report @ https://www.theresearchprocess.com/request-sample/6920
The global hafnium market is poised to garner substantial momentum in the years ahead, owing to the high product demand for aerospace and industrial alloys along with unique properties of hafnium suitable for a host of applications. According to the Boeing predictions, the worldwide demand for novel airplanes is estimated to be more than 39,000 by the year 2035, wherein North America would capture the biggest share with over 15,000 aircrafts. The product is set to witness high demand from aerospace applications. As per the Non-Proliferation of Nuclear Weapons Treaty?, hafnium has been labeled as the dual usage metal. The nuclear sector would depict a noteworthy demand for this product in between 2018-2025 owing to its capability to absorb multifarious neutrons. Likewise, hafnium oxide would gain recognition as a substance of choice in semiconductors and data storing devices by the year 2025.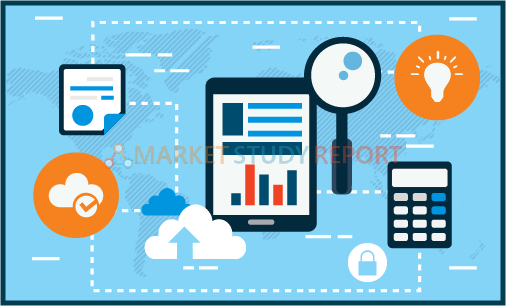 Request Sample Copy of this Report @ https://www.theresearchprocess.com/request-sample/6920
Speaking of the geographical landscape, it is prudent to mention that North America would garner hefty proceeds in the upcoming years. The rising demand from nuclear reactors, industrial and aerospace turbines would drive the regional market growth. With growing electricity demand, more nuclear reactors would be manufactured in the region in the years to come, amplifying the product scope.
Distinguished players in the global hafnium market include Luciteria Science, Thermo Fisher Scientific, Lenntech B.V., American Elements, Chemsavers, Inc., Leading Edge Materials Corp., Alkane Resources, and Fine Metals Corporation. Other eminent manufacturers are Nanjing Youtian Metal Technology Co. Ltd., Shenzhen Xinxing Metal Technology Co., Ltd., China Nulear Jinghuan Zirconium Industry Co., Ltd., etc. Market majors are betting big on an array of business tactics such as sustainable supply of technology as well as energy critical materials to fortify their market positions.
Hafnium displays several exceptional characteristics such as high melting point, degradation resistance in high-oxygen atmospheres, etc. which would make it exceedingly desirable for usage in welding torch & plasma cutting tips in the years to come. Hafnium oxide would be in high demand in communication and microelectronics, acting as surface coating in the optical fibres and dielectric mirrors. Superalloys based on Nickel and containing hafnium are implemented in industrial gas turbines erected on land and power generating jet engines.
Major Highlights from Table of contents are listed below for quick lookup into Hafnium Market report
Chapter 1. Methodology and Scope
Definitions & forecast parameters
Methodology and forecast parameters
Chapter 2. Executive Summary
Business trends of Hafnium Market
Chapter 3. Hafnium Industry Insights
Hafnium Market Industry segmentation
Analysis of Manufacturers in the Hafnium industry
Distribution channel analysis
Hafnium Market Technology & innovation landscape
Hafnium Market Growth drivers
Industry pitfalls & challenges
Chapter 4. Company Profiles
Business Overview of Hafnium Market Companies
Strategic Outlook and Decisive Analysis of companies in Hafnium Market
Request Customization on This Report @ https://www.theresearchprocess.com/request-for-customization/6920