Latest updates on GPON market, a comprehensive study enumerating the latest price trends and pivotal drivers rendering a positive impact on the industry landscape. Further, the report is inclusive of the competitive terrain of this vertical in addition to the market share analysis and the contribution of the prominent contenders toward the overall industry.
Some of the factors augmenting the GPON market growth are growing penetration of IoT platforms, huge adoption of the high-density optic fiber cable technology, and massive deployment of Passive optical LAN to support mission-critical networks in applications such as healthcare and defense. The increasing deployment of IoT devices connecting several sensors, devices, and people has resulted in a massive growth in the number of connections and network traffic. Massive adoption of these platforms in various commercial applications has brought an additional level of complexity to the network architecture. Thus, the demand for fiber optic technologies such as XGS-PON and NG-PON2 will increase over the forecast timeline as these technologies will be widely implemented to support multiple connections with varying bandwidth needs.
The emergence of 5G networks will also accelerate the GPON market growth as they can transmit the data significantly faster and they are designed to support modern IoT use cases. As these networks are expected to provide a better coverage and support high-bandwidth intensive applications, the demand for FTTH networks will grow to support the 5G infrastructure.
Request Sample Copy of this Report @ https://www.theresearchprocess.com/request-sample/7694
GPON market is projected to surpass USD 16 billion by 2024. GPON networks are becoming extremely popular due to the introduction of new services such as Video on Demand (VoD) and IP television (IPTV) transmission along with the availability of high-speed internet access. As these services demand high bandwidth and scalability, the high-capacity networks are deployed to satisfy the network capacity requirements. GPON networks use fiber optics to create a point-to-multipoint network, granting access to individual users to any Ethernet end-point. Additional benefits associated with the deployment of these networks include greater range up to 10 to 20 km, lower costs, and flexible infrastructure capacity.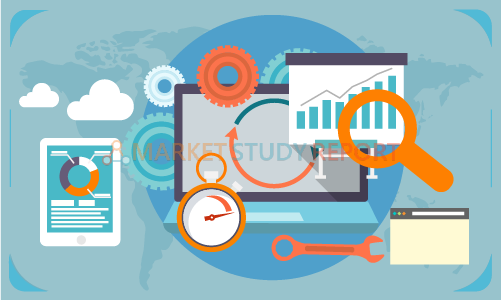 Request Sample Copy of this Report @ https://www.theresearchprocess.com/request-sample/7694
Managed services are expected to grow at a CAGR of over 11% from 2018 to 2024 due to the growing need among enterprises to optimize network performance and improve operational efficiency. The managed service providers offer remote monitoring and support for the management of the fiber optic network, enhancing productivity and improving service availability. As GPON networks provide a wide range of benefits to residential and commercial customers, the demand for managed services will increase over the forecast timeline.
The XGS-PON segment in the GPON market is estimated to grow at a CAGR of around 12% over the forecast timeline. The market growth is attributed to the factor that XGS-PON can co-exist with GPON and NG-PON2, allowing operators to deploy the next-generation GPON networks at low costs. This allows them to extend their service offerings while delivering high-bandwidth services to their customers to support connectivity requirements.
ONTs are projected to exhibit a growth rate of over 9% during the forecast timeline due to the rise in demand for high-speed broadband services. ONTs are indispensable components, which are used at the end user?s premise to connect to the PON network and interface on the other side. The high penetration of data-driven applications will lead to an increase in the demand for ONTs that possess great reliability to meet the network requirements.
The FTTH segment is projected to hold a major market share of over 40% in 2024. The market growth is driven by an increasing number of FTTH installations in residences to provide high-speed internet access. As FTTH network solutions allow consumers to bundle their communication services such as video, audio, and data, the demand for these solutions is expected to grow consistently between 2018 and 2024.
The residential end-use segment held a majority of the GPON market share with over 60% in 2017 due to the rising demand for triple play services among residential users. A triple play service allows the bundling of services under a single access subscription over a single broadband connection. XGS-PON is projected to emerge as a favorable alternative to offer bundled services involving high-speed and low latency to support voice services.
Major Highlights from Table of contents are listed below for quick lookup into GPON Market report
Chapter 1. Methodology and Scope
Definitions & forecast parameters
Methodology and forecast parameters
Chapter 2. Executive Summary
Business trends of GPON Market
Chapter 3. GPON Industry Insights
GPON Market Industry segmentation
Analysis of Manufacturers in the GPON industry
Distribution channel analysis
GPON Market Technology & innovation landscape
GPON Market Growth drivers
Industry pitfalls & challenges
Chapter 4. Company Profiles
Business Overview of GPON Market Companies
Strategic Outlook and Decisive Analysis of companies in GPON Market
Request Customization on This Report @ https://www.theresearchprocess.com/request-for-customization/7694