A detailed overview of Fluid Sensors market with respect to the pivotal drivers influencing the revenue graph of this business sphere. The current trends of Fluid Sensors market in conjunction with the geographical landscape, demand spectrum, remuneration scale, and growth graph of this vertical have also been included in this report.
Various technological advancements taking place in the fluid sensors market are poised to enhance the adoption of sensors across assorted industry verticals. Furthermore, the ongoing developments in the semiconductor and electronics industry have promoted the production of robust sensors that operate impeccably in harsh environmental conditions. The emergence of smart sensors which are capable of adapting to the adjacent environment and warrant highly accurate readings are projected to support the expansion of the fluid sensors market.
Sensors are being highly adopted by the automotive industry owing to the rising demand for high-end automotive solutions that extend comfort and safety. For instance, automobile giants BMW and Audi are the prominent users of automotive sensors. Sensors are incorporated for the assessment of fluids in a vehicle?s braking system & for water cooling and temperature recognition to evade potential dangers.
Request Sample Copy of this Report @ https://www.theresearchprocess.com/request-sample/7683
Fluid sensors market is likely to garner highly commendable acclaim in the approaching years attributed to the rising demand for real-time precise fluid detection, monitoring, & fluid analysis across various industries. Swift urbanization and rapid industrialization have augmented the need for using advanced methods for the detection & analysis of fluids. Incidentally, these sensors warrant that all processes and operations concerning liquids run seamlessly without the need for human intervention.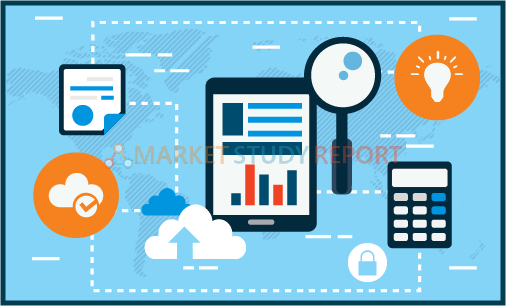 Request Sample Copy of this Report @ https://www.theresearchprocess.com/request-sample/7683
The application of level sensors in petrochemical and food & beverage industries is anticipated to propel fluid sensors market growth. These sensors are required to monitor and control fluid levels in huge sized tanks and vessels. Optical level sensors that can identify the interface amid immiscible fluids are extensively used in applications like leak detection and tank level measurement, thereby intensifying fluid sensors market growth.
Fluid sensors market has garnered a significantly high traction over the past few years, on account of stringent government regulations about environmental safety regarding hazardous liquids. Consequently, the industry has witnessed a huge demand for liquid leakage detection in thermal and chemical plants, gas and water supplies, and production facilities.
Currently, sensors are gaining ground in wastewater treatment techniques, putting them at the forefront of numerous chemicals & hazardous materials, thereby deterring their operational efficiency and quality. The need to replace sensor systems periodically would increase business expenses, which would hamper fluid sensors market growth. In addition, sensor system installation complexity and the dearth of skilled resources in emerging economies would pose a threat to fluid sensor market growth.
The emergence of non-contact sensors has led to the elimination of mechanical letdowns, thereby ensuring sensor longevity. In the years ahead, the demand for non-contact sensors which support durability and operational efficiency would accelerate fluid sensors market growth. Furthermore, owing to the easy configuration and installation, these sensors are highly implemented.
The fluid sensors market will chart a profitable growth path attributed to the demand from oil and gas firms for deployment in applications like oil quality assessment and tank level monitoring. Given the taxing conditions in the oil and gas industry, high-quality and reliable sensors have been gaining are enduring an escalating demand. Also, the growing demand for multi-level sensors used for oil separation in oil drilling tasks would drive the fluid sensors market growth.
Major Highlights from Table of contents are listed below for quick lookup into Fluid Sensors Market report
Chapter 1. Competitive Landscape
Company market share
Fluid Sensors Market Competitive analysis of key market players
Competitive analysis of other prominent vendors
Chapter 2. Company Profiles
Business Overview
Financial Data
Product portfolio
Strategic Outlook
SWOT Analysis
Chapter 3. Methodology & Scope
Methodology
Initial data exploration
Fluid Sensors Market Statistical model and forecast
Industry insights and validation
Fluid Sensors Market Scope
Definition
Methodology and forecast parameters
Data Sources
Chapter 4. Executive Summary
Fluid Sensors industry 360º synopsis - 2025
Fluid Sensors Business trends
Region trends
Chapter 5. Fluid Sensors industry Insights
Fluid Sensors Industry segmentation
Industry landscape 2025
Industry Pitfalls and Challenges
Threat of new entrants
Threat of substitutes
Fluid Sensors Market Growth potential analysis
Request Customization on This Report @ https://www.theresearchprocess.com/request-for-customization/7683