Latest updates on Aeroderivative Gas Turbine market, a comprehensive study enumerating the latest price trends and pivotal drivers rendering a positive impact on the industry landscape. Further, the report is inclusive of the competitive terrain of this vertical in addition to the market share analysis and the contribution of the prominent contenders toward the overall industry.
The aeroderivative gas turbine is a light weight variation of a common gas turbine. It is designed so that air and fuel are mixed and then burned to attain the desired power output. Since it is built on advanced aircraft engine materials and technologies, it is substantially lighter and boasts of a smaller carbon footprint when compared to its heavy industrial gas turbine equivalents.
Presently, the aeroderivative gas turbines are designed to make use of a combustion process which is ongoing as opposed to the fragmentary nature of automotive combustion engines.
Request Sample Copy of this Report @ https://www.theresearchprocess.com/request-sample/7728
Global aeroderivative gas turbine market is projected to record a substantial growth rate over the coming years owing to the growing demand for cleaner, more efficient solutions and wide application of gas turbines across different sectors.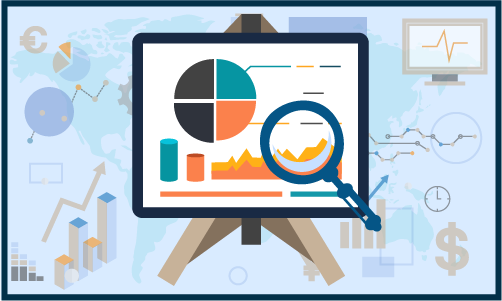 Request Sample Copy of this Report @ https://www.theresearchprocess.com/request-sample/7728
These gas turbine have wide range of applications one being the aviation sector where the power utilized by turbine is used to power a compressor. The hot air that exits the turbine is used for thrusting by forcing the air into the atmosphere through an exhaust nozzle.
The aeroderivative gas turbines market is segmented in terms of capacity, technology, application, and regional landscape.
Aeroderivative gas turbines are the best choice for energy generation because of their fast response times, flexibility, efficiency and reliability. The gas turbines are also prevalent owing to their fuel flexibility, thereby allowing a combination of natural gas and liquid fuel operations. The aforementioned factors have been driving the demand for aeroderivative gas turbines over the recent years.
With respect to capacity, the market is classified into > 70 MW, 1 to 30 MW, 500 KW to 1 MW, 50 to 500 KW and < 50 KW respectively. It is observed that rapid technological advancements coupled with the expansion of combined heat and power plants to sustain heat and energy demand across residential and commercial establishments is set to foster the 50 kW to 500 kW gas turbine market share.
The 1 MW to 30 MW gas turbine segment, attributing to their wide applications throughout power generating stations, mechanical drive coupled with oil & gas and other industrial process is set to gain significant upliftment throughout the forecast timeline.
Major Highlights from Table of contents are listed below for quick lookup into Aeroderivative Gas Turbine Market report
Chapter 1. Competitive Landscape
Company market share
Aeroderivative Gas Turbine Market Competitive analysis of key market players
Competitive analysis of other prominent vendors
Chapter 2. Company Profiles
Business Overview
Financial Data
Product portfolio
Strategic Outlook
SWOT Analysis
Chapter 3. Methodology & Scope
Methodology
Initial data exploration
Aeroderivative Gas Turbine Market Statistical model and forecast
Industry insights and validation
Aeroderivative Gas Turbine Market Scope
Definition
Methodology and forecast parameters
Data Sources
Chapter 4. Executive Summary
Aeroderivative Gas Turbine industry 360º synopsis - 2025
Aeroderivative Gas Turbine Business trends
Region trends
Chapter 5. Aeroderivative Gas Turbine industry Insights
Aeroderivative Gas Turbine Industry segmentation
Industry landscape 2025
Industry Pitfalls and Challenges
Threat of new entrants
Threat of substitutes
Aeroderivative Gas Turbine Market Growth potential analysis
Request Customization on This Report @ https://www.theresearchprocess.com/request-for-customization/7728